Podcast Creation and Distribution
If you have something to say to your audience or customers, say it with a podcast. As we all know, the spoken word sells, and word-of-mouth advertising is one of the best ways to get a message across.
Most of us carry a smartphone, tablet or MP3 player around with us, and the popularity of audio and video podcasts continues to grow. Making a podcast can be done with a computer, a microphone and a small budget, and as we've proven, you can build an audience and win awards.
Our Podcasts
Our flagship podcast is FrequencyCast, winner of two podcast awards (most recently, the 2012 UK Best Non-Profit podcast in the European Podcast Awards).
This podcast is based on feedback from our audience, and the audio content is created using techniques learnt and practised in the broadcast industry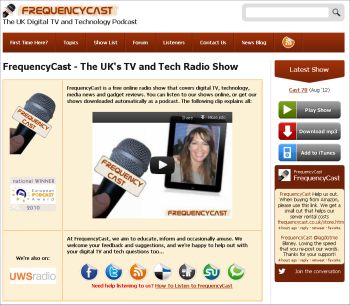 What we offer
We run a website offering free advice on how to create podcasts: podcastadvice.co.uk
Podcast training courses
Podcast consultancy
Content for podcasts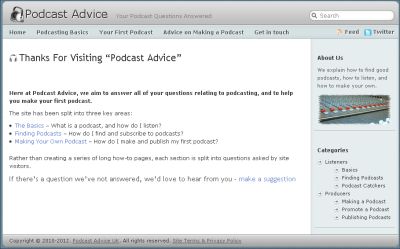 Creating a podcast isn't expensive, and allows an individual or small company to compete on an even playing field with large media organisations.