Media Services
Psilence offers a number of media-related services, including:

Podcasting
With more and more people carrying portable music players, publishers now have the opportunity to reach out to their audience with a podcast.
Creating a podcast isn't expensive, and allows an individual or small company to compete on an even playing field with large media organisations.
At Psilence, we've been working on podcasting projects since early 2006, and our team produces the popular technology podcast, FrequencyCast, which is available online as well as being syndicated on a number of UK radio stations. In 2010 and 2012, this podcast won the UK Best Non-profit Podcast in the European Podcast Awards. More on podcasts
Media Training
Pete Sipple, Managing Director of Psilence Ltd, has over 20 years of experience in UK radio. He's worked for stations including Essex FM, Vibe FM, Breeze, Spectrum Radio, Oasis FM and Ten17.
Pete has been running a series of Radio Training Courses from studios in Southend-on-Sea for over 10 years. More: Introduction to Radio course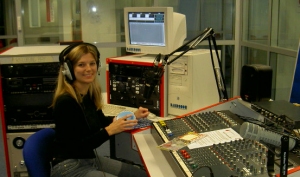 Audio & Video Content Creation
Psilence specialises in the creation of media content, including:
Award-winning audio podcasts and tutorials
Radio training course material
Digital audio production and editing
Audio guides, commentaries and reviews of technology products / services
Video content, designed to showcase products or services